Today's post is a departure from the usual legacy talk.
Let's talk about mental health in the social impact sector, shall we?!
You see, over the past few months I have been busy curating a session for the Association of Fundraising Professionals International Conference later this month on this important topic. I'm extremely excited to have the opportunity to facilitate a session on this topic which is, unfortunately, still widely misunderstood, considered taboo, and, let's just say it, no one is talking about!
Earlier today, we had a call with all the speakers in the session. We've got a lineup of champions: Leah Eustace of Blue Canoe Philanthropy, Ian Adair of Gracepoint Foundation and David Chow of UW Medicine. Each and every one of them are fundraising professionals who have chosen to disclose their mental illness. It's important to point out that they are not mental health professionals or experts. The beauty of their contribution to the conversation will be the insights they will share based on their collective lived experiences.
So here's the key point that jumped at me during our conversation. Ian pointed out that we can find countless of blogs and articles online that talk about how fundraisers' tenure in organizations is on average 16-18 months; or that theorizes on the leadership gap in the nonprofit sector, etc. but none are talking about how pressure that fundraising professionals face (unrealistic fundraising targets and expectations, unsupportive managerial structures, challenging boards, etc.) affect their mental health.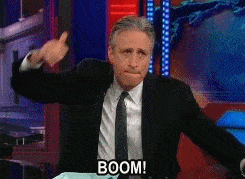 YES, THAT'S IT!
Epic ah-ha moment. Thank you Ian for you ever so astute observation.
So why aren't these articles or blogs being written? I'm no experts but let me offer a few reasons:
Despite a lot more general education and awareness raising campaigns, there is still a lot of stigma around mental illness;
People are uncomfortable talking about things they don't understand;
Mental illness is an invisible illness which makes it easy to "fly under the radar" (for lack of a better term);
Much like the #MeToo Movement, it takes an immense amount of courage to put yourself out there to engage in the conversation and perhaps no one was previously offered this platform to engage.
Perhaps there are more reasons but at the end of the day, it doesn't really matter.
What matters most is that we are there. We are starting the conversation and it's going to be great. You never know, it could completely change someone's life.
If you want to join us in the conversation, the session will take place in San Antonio on March 31st from 4h00 – 5h15 (local). Click here for registration information.
So here's my question to you: what are you doing to engage in a conversation on mental health in your organization? What do you do to foster a safe environment for your colleagues? How can you be an ally or a champion for the cause?
I look forward to reading your comments and if you have any questions, please reach out and I'll answer them on Q&A Thursday.